Transforming Breast Cancer Together: A Call for Change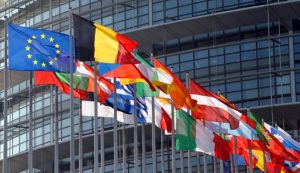 Representatives of the three main political groups in the European Parliament have today launched a 'Call for Change​' to transform breast cancer care in the EU.   Th​ey call on EU institutions, EU Member States' authorities and all relevant stakeholders to invest more in breast cancer prevention, treatment and care in order to ensure that breast cancer is screened, diagnosed and treated in ​its ​early stages and to significantly improve the quality of life and emotional well-being of patients and their families.
This Call for Change issues nine policy recommendations which would significantly ameliorate cancer treatment and care in the EU  and is part of the "String of Pearls on Breast Cancer" initiative that aims​ to reaffirm clear objectives to improve services for women in an area of still high unmet medical need. The initiative was ​launched following a successful event in the European Parliament on 8 November 2017.
Any organisation committed to improve cancer care in Europe is welcome to join this common effort, and WWC is pleased to be involved.  Full details on the Call for Change and the detailed recommendations ​can be found ​below, after the press release.​