People With Advanced Cancer
We are increasingly working with people who have advanced or metastatic cancer, those who doctors may describe as 'treatable but incurable', who are returning to work or looking for employment. People in this group can survive and work successfully for many years post diagnosis (if they wish to and have the opportunities to do this) but often face ignorance or prejudice at work.
In the UK people in this group are protected by the Equality Act but can still be dismissed by their employer on the grounds of 'capability'.
This year we are working to raise awareness of this issue and have invited those with advanced or metastatic cancer, and who are still working, to contribute their stories and photos.
If you would like to contribute your story and maybe a photo, please get in touch.
And, if you as a manager or your organisation need training or support to manage advanced cancer at work, you might be interested in attending one of  our workshops on Managing Advanced Cancer at Work  or contact us to find out more about our unique coaching service to support those with a primary or advanced cancer diagnosis to manage work, return to work or find work during or after treatment.
Posted: 21st June 2021
I'm really passionate about secondary cancer patients, or anyone with chronic conditions, not being 'written off' in the employment market. You'd expect me to say that when my day job is to lead diversity and inclusion in an industry which is not always perceived to be accessible or inclusive. Like many others, I have cancer… [Read More]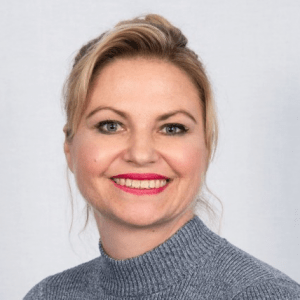 Posted: 11th May 2021
I was diagnosed 7 years ago at the age of 37 with Breast Cancer. I felt a lump and had a mammogram and scan. The mammogram showed nothing (yes, nothing) and the scan showed the lump. It was big enough to feel. I had a biopsy and a week later they let me know that… [Read More]
Posted: 11th May 2021
I was diagnosed with cancer in February 2018. I was told it was cancerous when my surgeon visited me on the ward after the surgery, as previously it was thought to be benign. This was confirmed at histology as basal cell adenocarcinoma of my parotid gland and graded as T4N0M0. The treatment was 33 sessions… [Read More]
Posted: 11th May 2021
The day my life changed forever was the 19th March 2017. With no obvious symptoms, I started passing blood in my urine and developed chronic pain in the right side of my back on a late Saturday afternoon. Following a quick consultation with Google I ignored the warning signs of Cancer and opted for the… [Read More]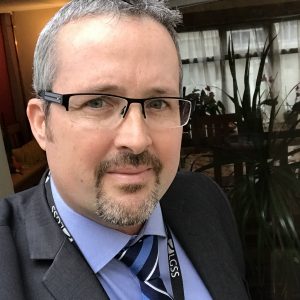 Posted: 11th May 2021
It was July 3rd 2018 when I went to Northampton General Hospital for, what I assumed to be a routine MRI scan to get to the bottom of what had been causing me severe back pain for a couple of months. It had got to the point where I had taken more than a week off… [Read More]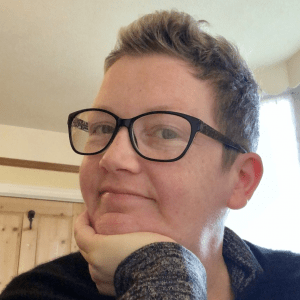 Posted: 11th May 2021
In February-2020 I was diagnosed with stage 3 locally advanced triple negative inflammatory breast cancer. I was enrolled into a clinical trial and commenced the first of what I then hoped would be 4 chemo cycles. Unfortunately I did not have a complete pathological response at mastectomy and was subsequently recommended for 4 further IV… [Read More]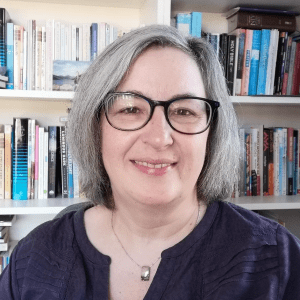 Posted: 11th May 2021
I was diagnosed with breast cancer at the age of 45 in April 2018. Within a month of my initial diagnosis, it was discovered that my cancer had already metastasised to my ribs, right hip bone and lungs. Thankfully 8 sessions of chemo later the cancer in my lungs was undetectable and the breast tumours… [Read More]
Posted: 11th May 2021
I was treated for primary breast cancer in 2015/16 but was sadly diagnosed with secondary breast cancer in Spring 2019. The original breast cancer had spread to my bones and bone marrow. This means that not only is there cancer weakening my bones, my body's ability to produce healthy blood is also affected. My most… [Read More]
Posted: 11th May 2021
My diagnosis story will be familiar – I found a lump, went to the doctor, had biopsies and was initially diagnosed with primary breast cancer. A month later that diagnosis changed to secondary breast cancer when a CT scan showed it had spread to my lung. That was November 2020, and since then, I've been… [Read More]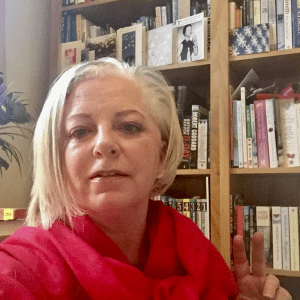 Posted: 11th May 2021
I had my first trouble free mastectomy in 2015, and blithely continued my work in the field of writing, Education and Training, both in the U.K. and internationally. I was employed by the Open University as a research assistant back then, and they could not have been more supportive and the best employers I have… [Read More]
1
2
Next »