Liz O'Riordan joins Working With Cancer to promote benefits of work during cancer treatment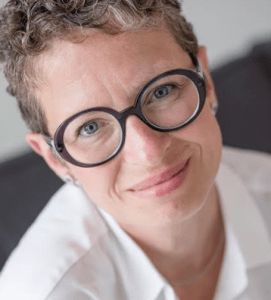 We are delighted to announce that Liz O'Riordan is joining Working With Cancer as an Ambassador.
Liz will be promoting Working With Cancer at events and online, as part of their work in helping cancer patients and their carers manage work and treatment on a practical and emotional level.
Liz was a 40-year-old consultant breast surgeon when she was diagnosed with Stage 3 breast cancer in July 2015. She suddenly realised that she had no idea what it was like to be a patient, despite spending her working life treating the disease. She started an award-winning blog to help doctors and patients see what having breast cancer is really like, in a friendly, informative way (liz.oriordan.co.uk) and now speaks all over the world about her experiences, including a TEDx talk (Jar of Joy), focusing on digital healthcare, self-care, and how to improve the patient experience.
Full details on the appointment can be found here