WWC partners with Teenage Cancer Trust to help young people manage work after cancer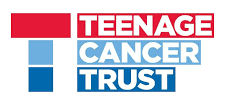 WWC Associate, Sarah Dawson, shares her experience of training and coaching young cancer survivors to manage work and cancer:
'A cancer diagnosis is devastating at any age, but for a young person it can cause a particular kind of anguish. How do you face conversations and situations most adults would struggle with, before you've even had any life experience of your own?
Even after treatment is over, teenagers and young adults report that getting on with life can be as difficult as the diagnosis itself. A new routine, a sense of isolation, and fears about the cancer returning can leave people feeling anxious, confused and angry about what cancer has taken from them. Facing work after treatment can be particularly daunting, which is why WWC has partnered with Teenage Cancer Trust to help'.
Read the full article here