Combating Cancer feature in The Times 16th October 2019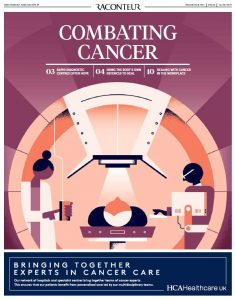 Working With Cancer recently contributed to a special 'Combating Cancer' feature which appeared in The Times on 16th October.
The full article was commissioned by Raconteur and can be found here and at https://www.raconteur.net/combating-cancer-2019). Our contribution is in the article 'Dealing with Cancer in the Workplace' on Page 10'.