Publicis Foundation launches Working With Cancer to erase the stigma of cancer in the workplace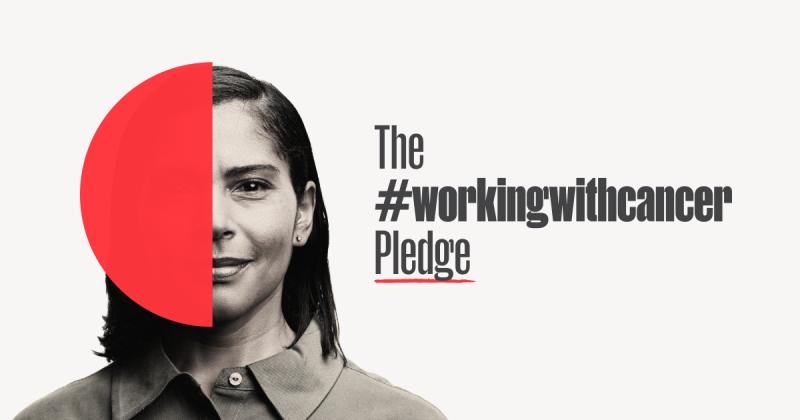 In a world where one in every two people will be diagnosed with cancer in their lifetime, the Publicis Foundation has launched the first cross-industry coalition to erase the stigma of cancer in the workplace, supported by leading cancer charities and organizations including Memorial Sloan Kettering Cancer Center (MSK), MacMillan Cancer Research, Working With Cancer, and the Gustave Roussy Institute.
In April 2022, Publicis CEO Arthur Sadoun was diagnosed and treated for cancer. After making his condition public, he received thousands of testimonies that exposed the fear those with cancer experienced, not only for their lives, but also for their jobs.
Those messages reflected an unsettling reality that Working with Cancer aims to address: 50% of cancer patients are afraid to tell their employer about their diagnosis, despite 92% feeling that support at work positively impacts their health.
Today at Davos on the 17th of January, in partnership with the World Economic Forum Working with Cancer has launched a pledge rallying some of the world's most influential companies around the commitment to provide a more open and supportive culture focused on recovery and supporting a successful return to work for all employees affected by cancer (click here to see the pledge website). It is inviting every business, big and small, across the globe to join the movement at Workingwithcancerpledge.com. On this platform, each company will be able to outline their own commitments to cancer patients in their organisations.
Publicis' specific pledge includes providing cancer patients with full job security for at least one year, and bringing the necessary career support not only for them, but also for caregivers in our organization. This pledge will be amplified by a campaign that illustrates what cancer patients go through when they hide their condition from their colleagues.
At launch, Working with Cancer already has the support of key global organizations including Abbvie, Adobe, AXA, Bank of America, BNP Paribas, BT, Carrefour, Citi, Disney, EE, Google, Haleon, L'Oréal, Lloyd's, LVMH, Marriott, McDonald's, Meta, Mondelez, Microsoft, MSD, Nestlé, Orange, Omnicom, Pepsico, Reckitt, Renault Group, Sanofi, Toyota, Unilever, Verizon, and Walmart.
For World Cancer Day on 4th February, Working with Cancer will launch a mass media wakeup call to encourage everyone to play their part in supporting their colleagues with cancer. To ensure this call will be heard by all, it will be backed by a far-reaching campaign and $100M in media that has been generously donated by partners around the world.